Magnify your candle fragrance with VelaRosa
VelaRosa® is a patented room fragrance diffuser that quickly fills a room with your favorite candle fragrance, using a quiet fan. When the fan stops, the candle flame is automatically extinguished.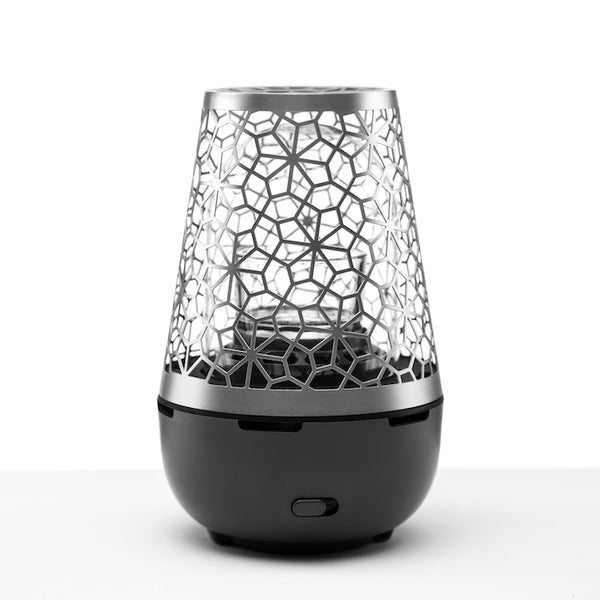 Fragrance diffusion

A quiet fan provides fresh air to the candle, enclosed by a dome-shaped glass.  The exhaust air diffuses fragrance into your room in 10 minutes (candle not included).

Increase burn time

Because the fan regulates the flow of air, the burn time increases by about 20%. See burn time test video.

Timer

Set your timer to 30 minutes, 1 hour, or 2 hours. When the timer expires, the fan stops and extinguishes the candle.

Cordless

Rechargeable lithium-ion batteries
(Micro B USB charging cable included)
Testimonials
In an independent fragrance study, 22 professional examiners tested the VelaRosa diffuser. They used sensory booths to compare the same candle with and without the diffuser. They concluded that the VelaRosa diffuser provided significant fragrance strength and could fill the room with fragrance in 10 minutes.  
Scented Tea Light Candles
Fill your home with fragrance with these scented candles we've picked out. We don't sell any tea lights that we haven't burned in our diffuser.